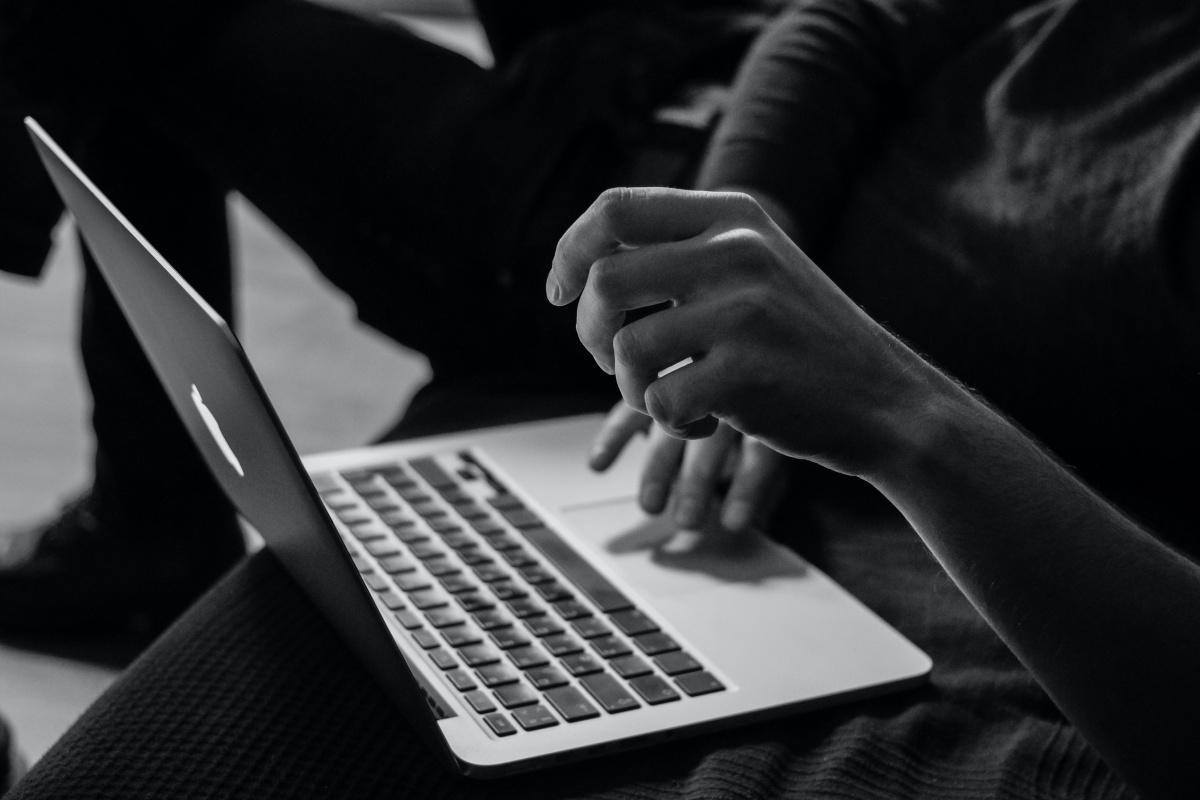 Features common to Content Apps and Shopping Apps
Domain name (PWA)
The PWA (Progressive Web App) version of your app is accessible via the web. To keep consistency in your communication strategy, we offer you the possibility of adding a personalised domain name to this PWA. The URL is an effective weapon in promoting your app. Indeed, it is very easy to share, and will make your content even more visible.
Search engine
We can add a search engine to any apps we create. This option can quickly become essential if there is a lot of content in your app. Your users and clients will more easily find the content they're looking for and become "addicts" to your app.
Instant preview
In the admin tool that we offer (see elsewhere), you can view the app live. This way, all the changes made on the app will be easily previewed and real time.
Modular Home Page
The Home page of your app is fully configurable. We can highlight specific products, articles, particular events. We can also add HTML code for even more customisation.
Several navigation modes
In addition to the home page, it's possible to configure your navigation menu, and therefore the architecture of your app. You can have a menu at the bottom of the page, a panel that opens and closes on the side or a full page that is displayed as a top layer to take the entire screen.
Customisable design and icons
We can design the app according to your wishes and your colours. We can integrate your logo, images and even create custom icons. The app will be completely yours.
Promoting your app
Once your app is created, we give you access to a whole bunch of widgets and features to promote it. You can use the buttons with the logos of the platform on which the app is published or have a QR code printed on your advertising media. Of course, there is also the possibility of making automatic shares on social media.
Shopping Apps features
Products
The product page is the basic functionality of Shopping Apps. The promotion of your products is essential. It's possible to add up to 9 photos, descriptions, tags, HTML and options to improve SEO. Adding variants (weight, sizes, colours, taste, etc.) and suggesting similar products will improve conversions. We will be able to import and export product lists in bulk.
Products categories
Your products will be categorised, so that your clients can directly access the selection that interests them. The app will be more readable and therefore more efficient in terms of conversion. The categories are unlimited in number.
Order management
The interface we provide you with, allows you to manage all of your orders. You have different types of statuses which allow you to sort the orders according to their status. In the detail of the order you'll find all the information you need to start processing: client details, address, type of delivery, method of payment, client history, etc.
Clients and Leads
There are 2 targets in your admin interface: clients and leads. Clients are people who have already purchased at least one product from you. Leads are prospects who have signed up for your app but haven't placed an order. It's possible to create push or email campaigns depending on the type of target.
Auto login
A single login: your client stays connected without having to re-enter their login and password. In addition, the payment details remain registered in the system.
The user experience is thus optimised and the purchasing process facilitated.
Discounts
By creating discount coupons, you increase your sales through specific discounts. We can carry out marketing actions thanks to the modularity of the function. Indeed, it is possible to target discounts on certain products, certain categories but also to put a minimum amount or a minimum number of products. We can also send notifications to your clients for each coupon created.
Increased conversion
Never lose a sale again with features designed to increase conversions. 1-click payment facilitates the purchase. The permanent cart, the "cart reminder" pop-up and the abandoned order reminders allow your clients to never forget items in their cart. Finally, we can facilitate recurring purchases by setting up a dedicated solution.
Email and Push notifications
We can configure push notifications for promotional actions.
In addition, your client is informed of the status of their purchases in real time. The goal here is to maintain the client relationship and the return to the app. The more your client comes back to your app, the more they will be tempted to buy again.
Several types of delivery
Define your shipping zones: regional, national and international. If you have a local shop, you can also choose local delivery based on zip codes. Finally, if you do not deliver, we offer you the option "Pick up in store" to attract clients to your physical store.
Tax management
Our system is integrated with the TaxJar service, an automated tax management system.
Taxation is automatically adjusted to the geographical area of your buyers. It is also possible to set particular or personalised rates.
Payment Gateways
Several online payment options are available: Credit Card (Visa, Mastercard, Amex), Apple Pay, PayPal, Mercado Pago (Latin America). It is also possible to set up an "Offline Payment" mode: Accept payments at the counter or from your delivery person. Sales are made easier thanks to the wide range of payment solutions offered.
Statistics
We offer you access to different types of statistics. First, for sales, you can accurately track your performance day by day: Sales, sources of acquisition, conversion rate, average basket. Then, the traffic stats give you trends in terms of visits and platform used (iOS, Android, Web).
Blog
One of the ways to promote your store is to create content related to your business. With the "Blog" option, you can write articles around your products and your universe to gain visibility.
Store Locator
Thanks to the "Maps" function, we can locate your different points of sale so that your clients can find you more easily. If you have a physical business, this feature will really help boost in-store traffic.
Content Apps features
Types of content
It is possible to create up to 8 types of content: texts, videos, cards, photos, forms, events, sounds and contact page. The content can be organised by categories and sub-categories. The design is adapted and customizable for each type of content. The content can be published immediately or offline.
Categorisation and sorting of content
The modularity of our platform allows a fine and multi-level categorisation of content. In addition to categories and sub-categories, it is possible to aggregate content into menus and sub-menus, to create direct access links to certain content or to highlight them on the home page.
Integration of external content
We also know how to integrate external content via rss feeds, a Wordpress connector or HTML code. If you already have a website with content, no need to duplicate publications, there are connectors to import the content automatically into your app.
Push and Geofencing notifications
One of the most useful functions for apps is sending notifications. We can set up direct Pushes, scheduled Pushes (based on a given event) and SMS notifications. Targeting is possible according to the type of user and/or platform (iOS, Android, Web). With geofencing it is possible to send a push when a user enters a given geographical area. You can thus keep a personalised and efficient contact with your community.
User authentication
Your users have the possibility to register and have access to restricted sections of the app. They will also be able to connect through their Facebook or Twitter account. The user file is customizable.
User groups
It is possible to create different groups of users with different access according to their group. This is particularly useful for school apps (teachers/parents/students) or professional apps (employees/customers/partners) for example.
Chat and Community
All types of communication tools for the community are available:
Geolocalised user communities, One-to-One Chat with push notifications, user list...
Retail and Loyalty
It is possible to integrate a customisable points loyalty card. Rewards are then available when your clients reach the set number of points.
Rewards can also be sent at any time. A membership card is available at different levels. The levels evolve according to the points earned on the loyalty card. It is also possible to create Discount Coupons.
Statistics
You will have access to usage statistics (downloads, time spent, number of connections...) as well as technical and social statistics (platform, types of smartphones, countries, languages). And of course it is possible to integrate external tools: Flurry, Count.ly, Google Analytics.
Monetisation through advertising
We have solutions to monetise your app through advertising. First of all, via external agencies (AdMob, Facebook) for which you just have to register for free and integrate the ads in your app. You recover incomes without being obliged to canvass and sell advertising space. Then, if you have the capacity to sell advertising space, we can integrate an internal management system. You invoice your clients according to the clicks or impressions generated by their advertising.